Clipboard managers have been around a long time, but most people don't use them because that means the extra step of installing one more thing on your computer. And if it's a work computer, you might not be able to install anything at all.
In Windows 10, you can now use the built-in clipboard manager without installing anything. All you have to do to start using it is use the keyboard shortcut Windows Key + V instead of the traditional CTRL + V to paste things.
Windows will confirm you want to start using the feature, and from then on you'll be able to paste not only the last thing you copied, but also things you've copied in the past.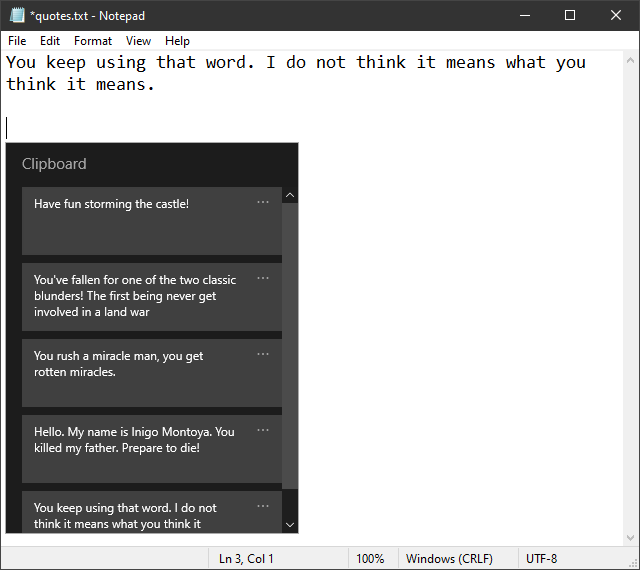 At any time, you can remove anything from the list you don't want there. You can even pin things you like to paste often, so they always stay in the list.
I've always been a big fan of using keyboard shortcuts, and this one makes me even more productive.
If you would like a similar feature for MacOS or Linux, check out this list of alternatives: https://alternativeto.net/software/windows-10-clipboard/
I'm a fan of CopyQ. You can install it on Windows or MacOS, but it's designed for Linux, so the install process isn't for everyone.